CUSTOM FIT
Custom fitting is where we excel! Free loft and lie check, adjustments, re-gripping, putter and wedge fitting all available on site and while you wait. If your looking to invest in a new wedge, set of irons, hybrid, fairway or driver we have multiple options in each area across five brands. Discover your game and book a free 15min assessment now!
Get the right equipment for your game
Our recently refurbished studio allows us to provide you with the best experience, especially when it comes to retrofitting your existing equipment or demoing a new set of clubs, woods, wedges or putters. Our putt lab has a selection of over 40 putters to try. Feel the full range of super stroke grips that can be fitted while you wait. The studio offers a vast selection of custom fit components from leading brands like Callaway, Mizuno, Ping, Srixon and Orka with a wide range of shafts, balls and grips to suit your game, what are you waiting for #getfitted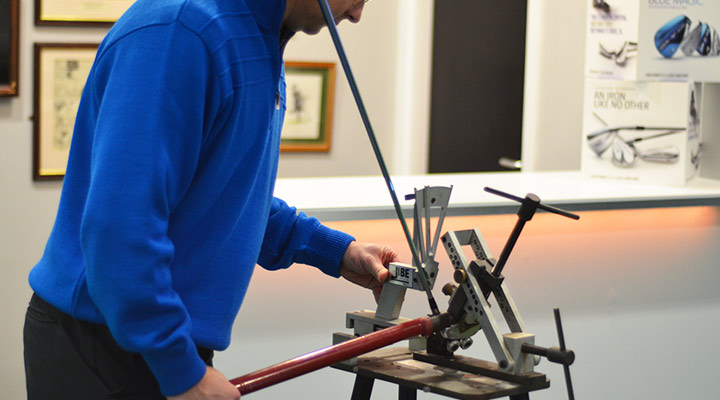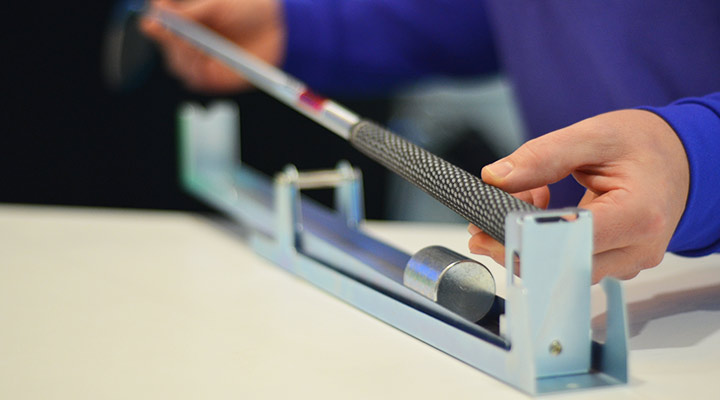 FREE loft & lie check, ball fitting and swing weight check.
If you are using a set of clubs that haven't been fitted then take us up on a free equipment check. It takes 15 minutes to find out what your clubs and ball are doing through impact and if any improvements can be made we will use the data and our experience to advise you the best way we can. Using GC2 plus static and dynamic fitting we determine if the shaft you are using is the correct spec, how the ball is launching & spinning and recommend any adjustments that ultimately improve your game. Free equipment check!
GC2 Launch Monitor
GC2 launch monitor is the latest ball reading technology. It takes images from the moment the ball is struck and calculates launch conditions by the time your ball hits our hit screen, using this technology we can determine, through comparison, which club is best suited and even recommend which ball you should be using. The system also allows for gap testing, practice sessions and play. Hire the studio and take advantage of the latest game changing technology from only £10 per hour now!